01/12/2019 - We are pleased to announce that our first even of 2020 will be a celebration of one of the most exciting new voices in horror cinema, Adam Egypt Mortimer!

Tickets are available now!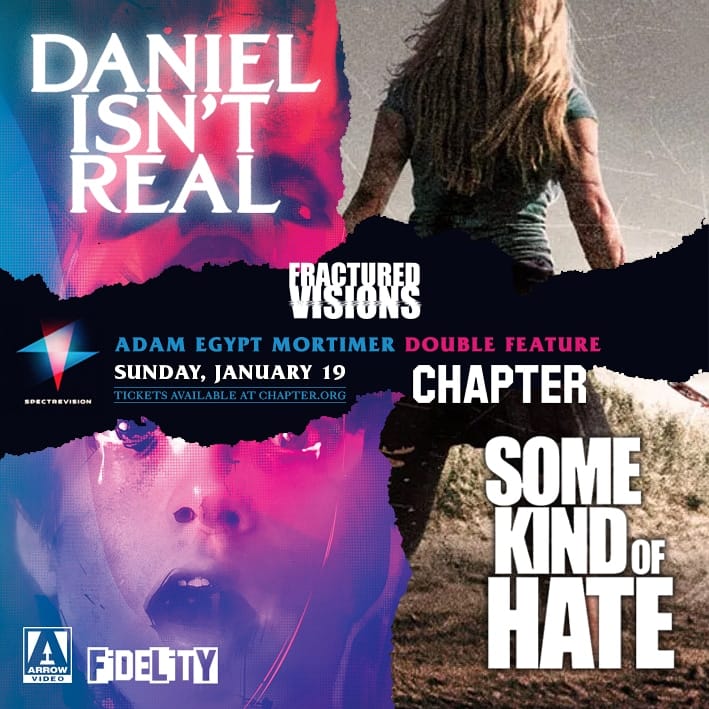 Some Kind of Hate:
https://www.chapter.org/whats-on/film/some-kind-of-hate-18/4841?fbclid=IwAR3DDmqoa2Xp-_gGQcVow3-1gptn4dwJmE76nV_0xqXYYMXHnkuoUrY6tlc

Daniel Isn't Real:
https://www.chapter.org/whats-on/film/daniel-isnt-real-ctba/4842

30/10/2019 - We are beyond thrilled to announce that we will be bringing FULCI FOR FAKE to Cardiff. This will be essential viewing for any horror fan!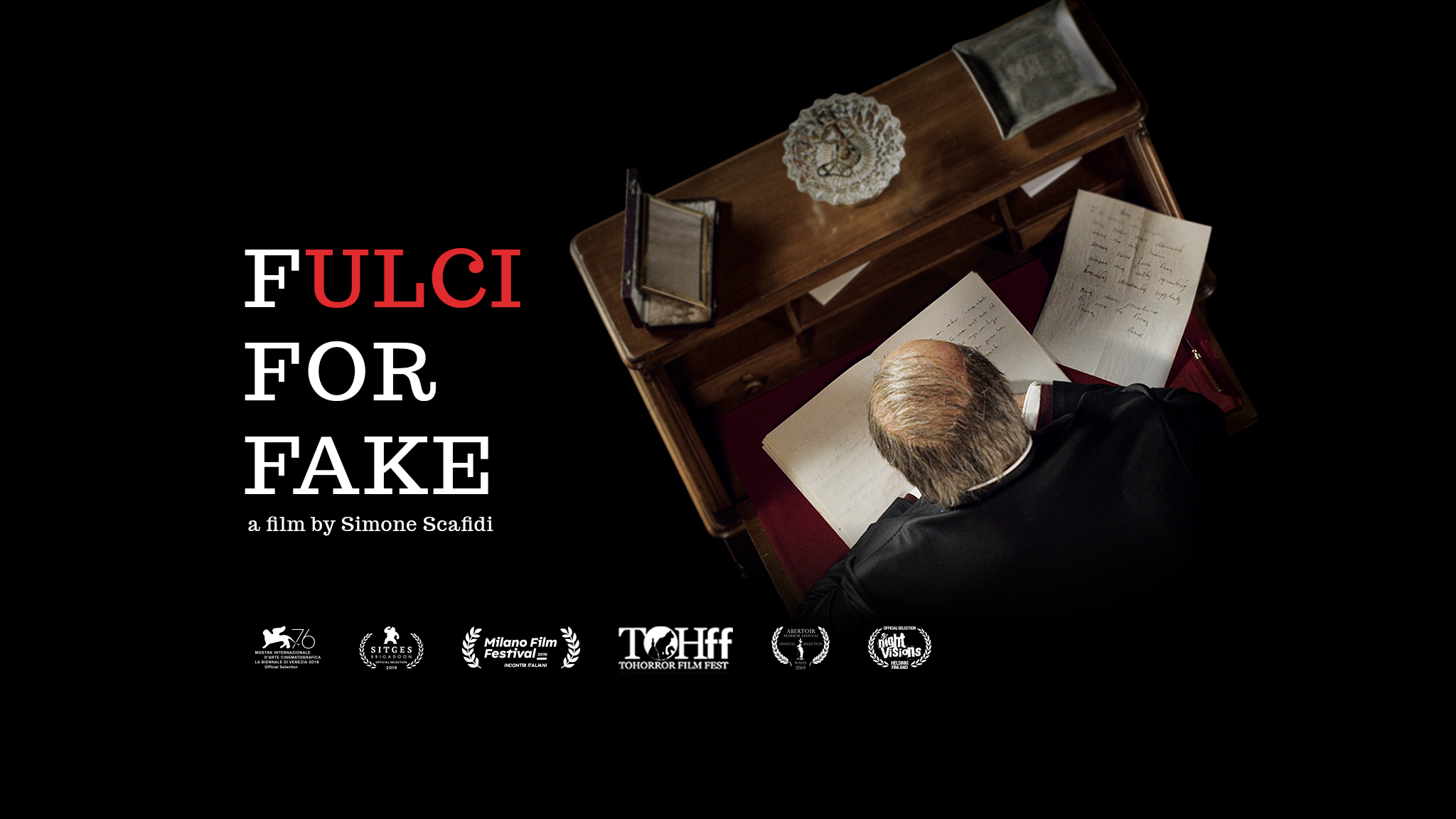 27/10/2019 - Congratulations to all of our winners, in particular to the 1BR team who walked away with Best Film and Best Director. A huge thank you to our judges who votes this year!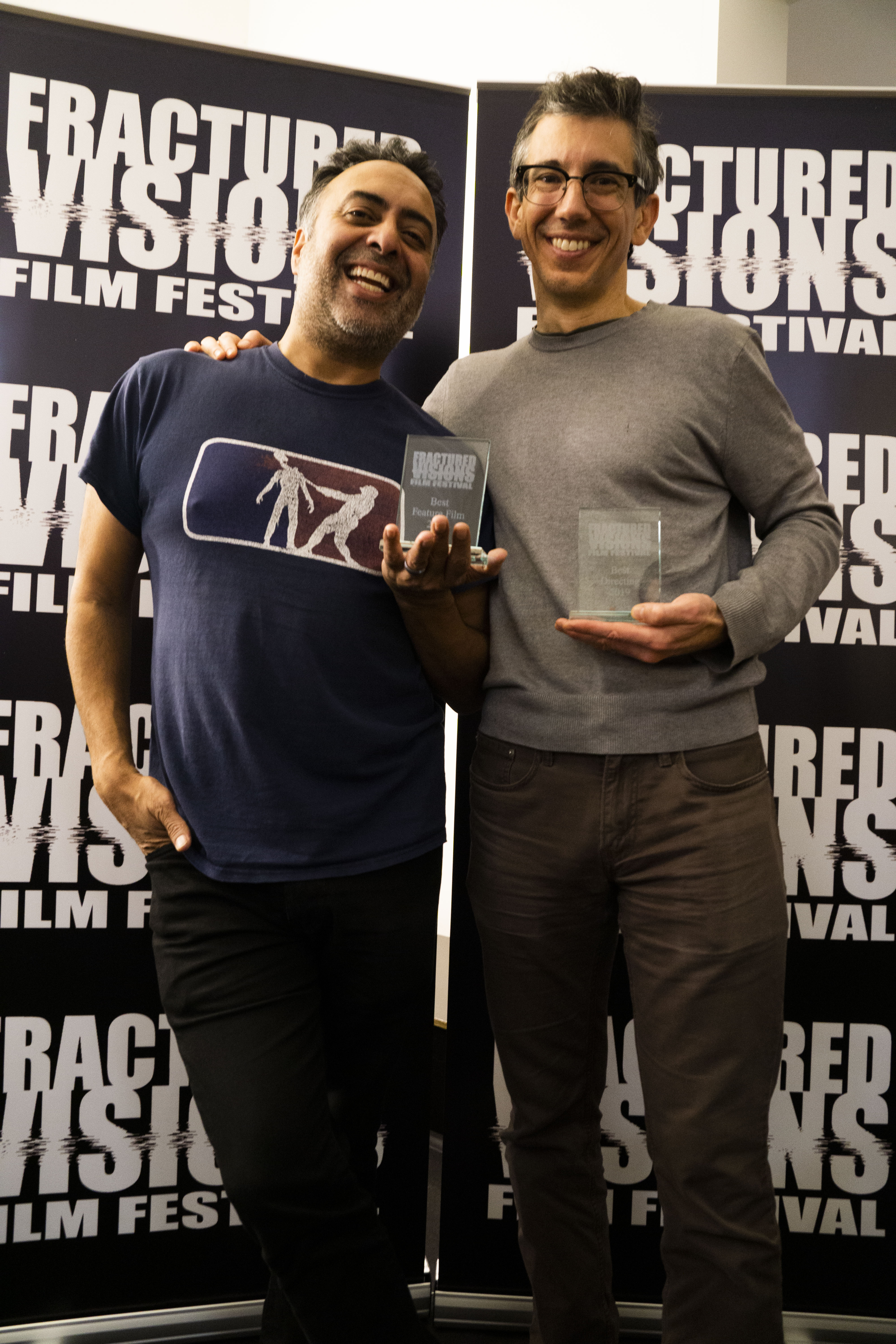 28/09/2019 - We're happy to announce that we are partnering with the Miskatonic Institute of Horror Studies to deliver a talk on Folk horror. We'll also be hosting a talk with FracVis' very own, Mikel Koven on the evolution of the Slasher genre! Full details over on our Facebook page! https://www.facebook.com/FracturedVisionsUK/
15/08/2019 - The Official selection has been unveiled, head over to the selection page for full details

21/03/2019 - We're please to be teaming up with the mighty Arrow Films to bring the brutal LORDS OF CHAOS to Cardiff! We'll be holding competitions to win artwork and blu-rays, but you have to buy a ticket to be in with a chance. Tickets are on sale now.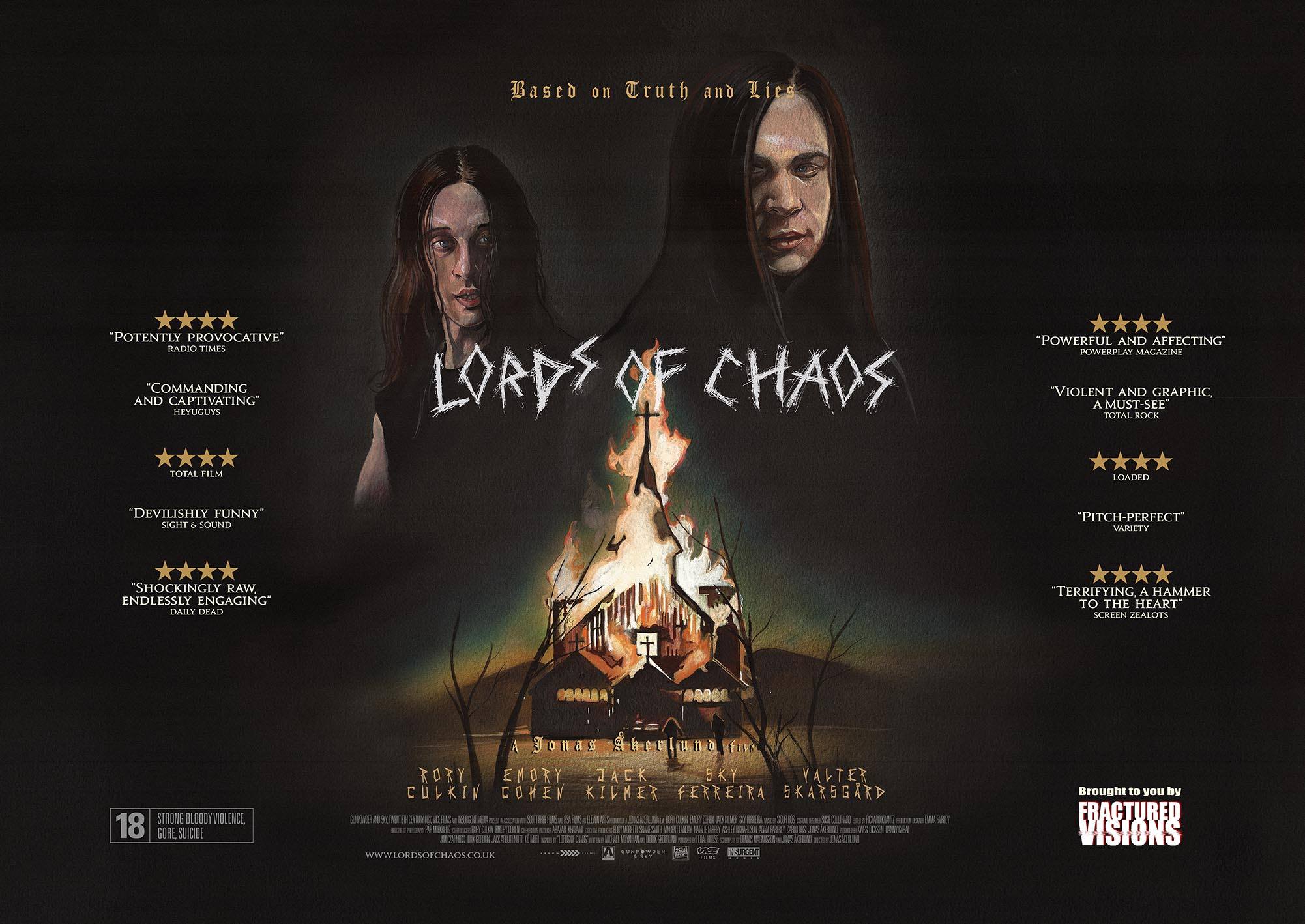 14/01/2019 - We're giving away a the ORIGINAL artwork, signed by artist Martin Walker, as well as a blu-ray of One Cut of the Dead for one lucky ticket holder. Be sure to follow @Chaptertweets on Twitter to find out if you are the winning ticket holder.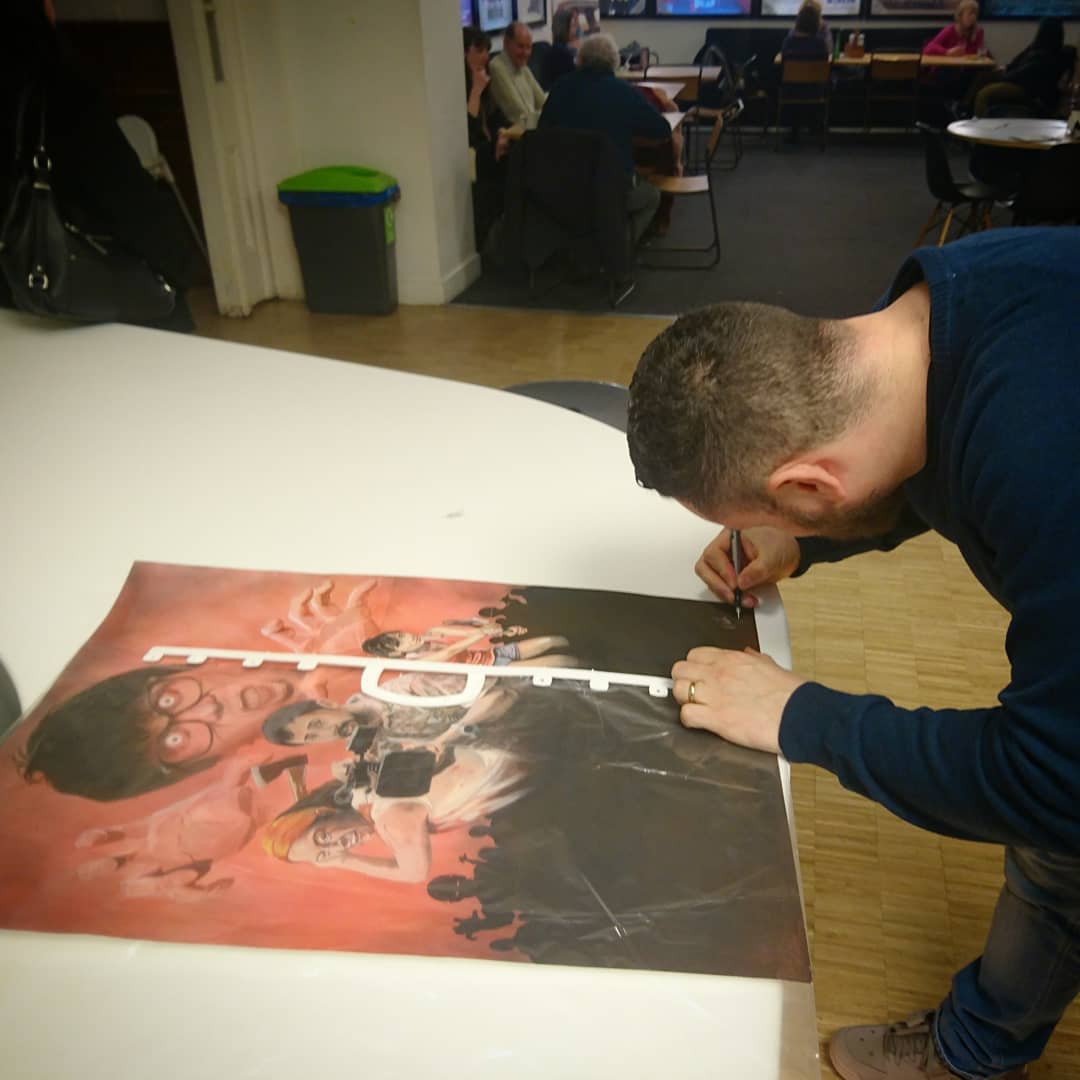 11/01/2019 - We're pleased to have partnered with Third Window Films to bring the incredible Japanese horror-comedy, One Cut of the Dead, to the big at Chapter Cinema. We had Martin Walker create new artwork just for these showings!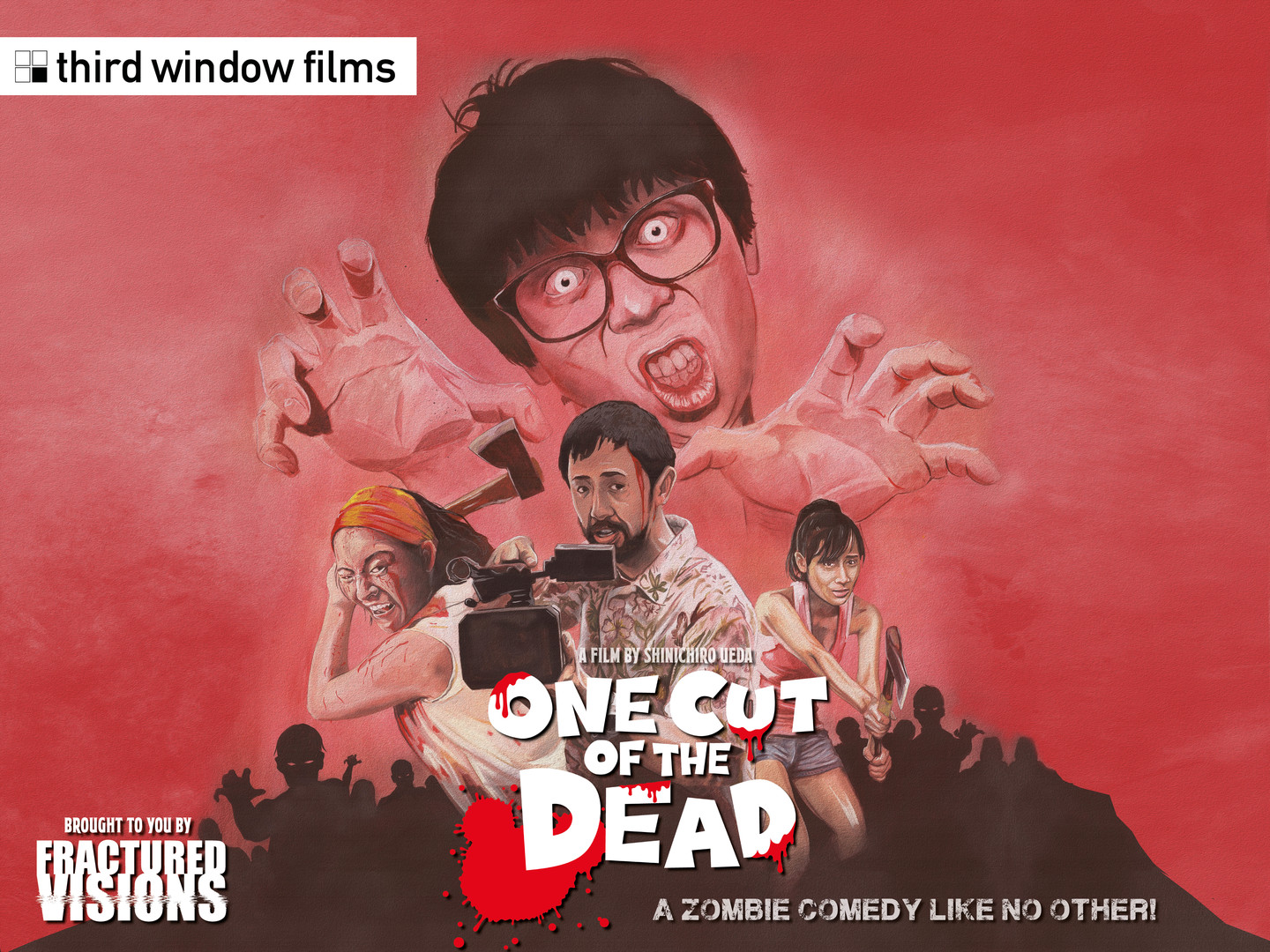 01/11/2018 - Submissions are now open for the 2019 edition of Fractured Visions!
Submit your film (or short) today: https://filmfreeway.com/FracturedVisionsFilmFestival
01/09/2018 - Tickets on sale!
Grab your tickets today: http://tramshedcinema.com/
20/08/2018 - Line-up announced!
Screendaily have the exclusive reveal of the Fractured Visions feature line-up:
https://www.screendaily.com/news/first-edition-of-cardiff-based-horror-festival-fractured-visions-re...

01/04/2018 - Early Bird closing this month!
This is the final month for filmmakers to receive our early bird discount, we've already received an incredible variety of shorts and features; and we're only just getting started! So pleased get your submissions in before the 30th of April to ensure you receive the cheapest available rate. We can't wait to see what you have created!